What would we do without our carpets? They add so much comfort, color and warmth to our environment; they provide style and elegance, and even sound-proofing. However both home and office carpets see a lot of traffic over time. With every step we take, dust, bacteria, and dirt are released into the air we breathe, creating a potentially unhealthy environment. At any moment people's allergies can be triggered: skin irritations, breathing issues including asthma – all due to a dirty carpet. Although regular vacuuming helps, it is not sufficient – it doesn't reach deep into the carpet fibers where persistent particles and unhealthy microbes lurk and fester. The proper way to handle carpet cleaning is to hire one of our Oxy Dry Cleans experts today, and to invite them back on a regular basis.
Before scheduling a rug or carpet cleaning service, ask what other companies include with their cleaning service, because Oxy Dry Cleans really packs in the value! We truly give you more carpet cleaning for the money and our carpet cleanings dry in as little as 95 minutes!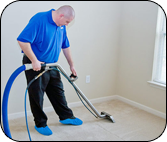 Initial Carpet Cleanings Include Six Steps:
Vacuuming
Moving Light Furniture
All-Natural Carpet Cleaner
Grooming
One-Year Carpet Cleaning Warranty
Stain Pre-Treatments
Green Carpet Cleaning
Our "green" carpet cleaner provides you with the best cleaning results without the toxins often found in steam cleaning products. Composed of natural materials, our green carpet cleaning solution is biodegradable and can be rinsed with water.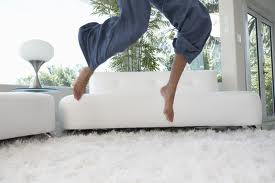 Carpet Cleaning Services
We use quality dry carpet cleaning methods to give your home a fresh clean and a gorgeous glow. Our technicians are highly skilled and trained to clean your carpets with a set series of steps. First, we apply a light mist of general carpet cleaner onto a soiled area. Adding a small amount of our custom liquid solution helps all embedded particulates start to break up.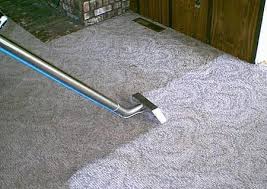 Next, our micro-absorbent bonnets spin over the area in a process called emulsification, which is the suspension of foreign particulates in a liquid. After we have emulsified the fibers with an application of our general carpet cleaner, we then use a circular motion to 'wick-up' any dirt in the carpet with a clean bonnet. This agitates the thousands of individual carpet fibers, which in turn removes dirt and foreign particulates that are embedded in the carpet. As the bonnet is spinning, there are two events taking place: agitation and extraction. Soils and particulates are then absorbed by a clean bonnet traveling at almost five feet per second!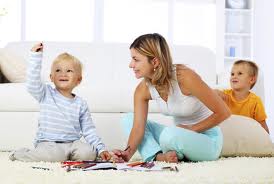 Basic Steam Cleaned
Oxy's basic carpet cleaning includes a pre-inspection walkthrough and steam cleaning of the exposed areas with a general detergent and deodorizing solution. Our specials do not include furniture moving. You are welcome to move anything you like prior to our arrival. We just ask that it be moved completely off any areas that are to be cleaned. This is offered with any coupon cleanings.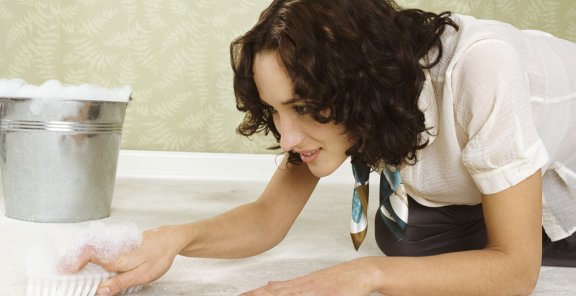 Extra Stain Removal Methods
There are a few types of carpet stains that will need extra, extensive treatments like heat transfer methods. These stains include red stains, wax stains, and dye stains from items that might include but are not limited to ink, nail polish, hair dye, and paint.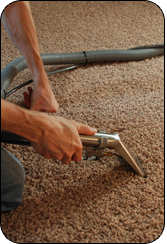 Carpet Cleaning Prices:
1 Area – $55.50
2 Area – $99.00
3 Area – $141.90
4 Area – $180.40
5 Area – $250.70
6 Area – $305.80
7 Area – $355.70
8 Area – $405.70
9 Area – $455.70
Bathroom – $34.75
Hall – $45.75
Entry / Foyer – $45.75
Stair Case – $55.75
Walk-in Closet – $45.75
Large Landing – $15.75
Heavy Stain Treatment: 45.00 per area or room. (for removal of very deep stains)
Call for 24 Hour Service:
(404) 551-5537
Water damage can be a serious problem regardless of the source and can have long lasting effects upon a property. Water is capable of devastating the entire structure and its contents and, if left untreated, can lead to fungal growth, rot, and other major structural damage. The importance of a rapid response cannot be overstated. Oxy's Restoration
Service can be at your location within 60 minutes.
Within Minutes
Moisture sensitive surfaces swell and disfigure. Paper goods are ruined and furniture stains appear on carpeting which can be permanent.
Within Hours
Drywall softens and warps, wooden furniture can become forever damaged. Carpet delamination can ruin the carpet permanently.
Within Days
Harmful fungi and bacteria begin to grow and spread. Unpleasant odors will begin to spread throughout the property.
If you are in the Atlanta area and your residence is flooded or has another type of water damage, Universal Restoration Services is here to help. Whether it is water removal & dry out assistance or sewage back-up cleaning, our Atlanta water damage experts can get your residence, and belongings, returned to their normal condition. We are IICRC certified to give you the highest quality water damage help.

No water damage clean up job whether residential or commercial water restoration is too large for us to handle!
Contact us now for 24/7 Atlanta water damage clean up. We'll even interface directly with your insurance provider to help ease the procedure of handling the claim.
Local, Fast Service in the Fayetteville Area
We service the Atlanta, Fayetteville, Newnan area 24 hours a day and 7 days a week. Our average "on-site" time is 60 minutes and we will coordinate with your local insurance provider. Give us a call now at 404-551-5537 to schedule a visit from a member of the team at Oxy Dry Cleans.
Call Now: (404) 551-5537
Contact us in Atlanta, Georgia, to request service for complete carpet cleaning.