Imagine carpet cleaning that dries in just 95 minutes! No tiptoeing around soggy floors. With Oxy Dry Cleans carpet cleaning service, even heavily-soiled areas with extra care dry in about 95 to145 minutes. Our carpet cleaning technicians are trained in all phases of carpet cleaning and fiber identification, soil analysis, and fabric care.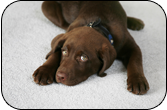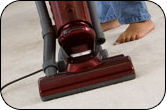 Professional Cleaning
Some minor stains and odors can be removed with a basic cleaning. However, no carpet cleaning company can guarantee results on pet stains and odors with just a basic cleaning. More often, pet odors require special enzymes and other chemicals to eliminate the smells. Pet urine which has soaked into the padding and under-flooring is especially stubborn.
Urine can also permanently stain the carpet and remove some of the carpet color. If this has happened, the technician may be able to cut out the bad area and replace it with a piece from a remnant or a piece from the back of a closet. The location of the stain, the age of the carpet, and amount of natural fading of the carpet color influence the practicality of this choice.
Our Pet Treatment Is $ 45.00 per Room or $15 per Stain
Whole House Pet Treatment up to 7 Rooms & 2 Halls: $325



1. Walkthrough
Our carpet cleaning professionals walk through the areas to be cleaned and identify any problem areas such as heavy soiling, pet odors, stains, or damaged carpet in need of repair. Your technician will talk with you about these areas and what can be done to correct these issues.
2. Move Furniture
We move the light furniture before beginning the cleaning process. We follow safety standards when moving furniture.
3. Vacuum
Using a professional grade vacuum, we vacuum the open areas, not covered by furniture. This removes loose soiling that may have occurred between cleanings.
4. Pre-spot
Using our Oxi Super Spotter, we pretreat all surface stains before we begin cleaning to ensure the best chance of removing stains and high traffic soiling. If the carpet cleaning technician finds anything that requires a more extensive method of removal, they let you know and discuss with you the process needed.
5. Carpet Cleaning
We use our green carpet cleaning method and apply a light mist across the surface. After this, we use our 100% cotton bonnets and rotary carpet cleaner to gently extract the soil from the fibers. This process is known as emulsification.
6. Grooming
We use a professional carpet rake to groom the carpet fibers, raising the carpet pile, and bringing back the fresh fluffy look that your carpet when it was new.